Published : August 22,2022
Intelius Review: Is It Worth It?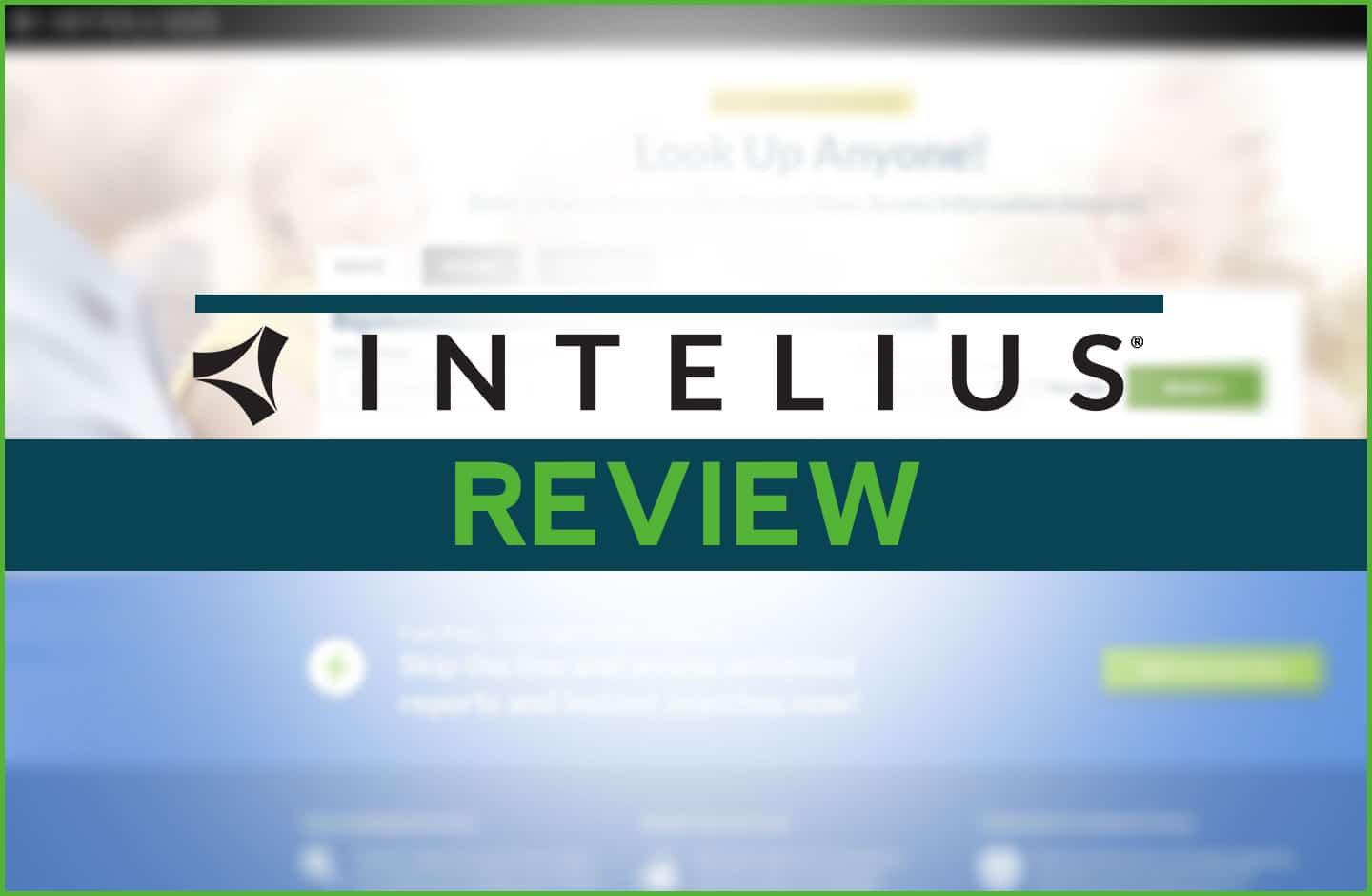 Published : August 22,2022
Everyone has something to hide. Even your family and closest friends probably have skeletons in their closets. What does this mean about other people around you?
For instance, what happens when you're dating someone new that you meet on an app? Wouldn't you love to get a background check on them? This could help you find out who they are and what they've done in the past. That's where Intelius comes into the picture.
Intelius is a background check tool that's quick, safe, and discreet. As a people search service, you can use the platform to do generic background checks and various searches, like a reverse phone lookup or reverse address lookup.
But, how can you be sure the information you get from an Intelius background check is legit? Are they even worth the trial to begin with? The information you'll find in this Intelius review will help you decide whether the platform is worth using.
Let's get into the good, the bad, and more.
What Is Intelius?
Intelius is a Seattle-based company that specializes in providing and managing information about individuals. The company was founded in 2003 and is owned by PeopleConnect Inc. It currently has over 20 billion public records available online.
Intelius has proven itself useful in several situations (i.e., going on blind dates, finding friends' and relatives' contacts, or simply doing a general background check on a new neighbor).
However, Intelius does not provide consumer reports and is not considered a consumer reporting agency under the Fair Credit Reporting Act (FCRA). This means Intelius cannot be used to determine the eligibility of an individual for employment, insurance, credit, or other items covered by FCRA.
---

Yes, Intelius is worth it. Several key features make Intelius stand out as one of the best companies offering background check services.
For starters, it comes with a reasonable and affordable subscription plan per month. With this plan, you can get unlimited background check reports. These reports include in-depth background information that you won't find anywhere else (without the help of professional background checkers).
With Intelius, you're also sure of getting credible results on background checks. Reports may include phone numbers, criminal records, divorce history, address history, lawsuits, or bankruptcies.
You can even narrow down the search results by location if you'd like to make the process even quicker.
How Intelius Works
Intelius compiles information from several public sources such as federal and state databases, court records, and more. While some of this information is usually available online for free, it could take months or even years to access and track everything down.
Intelius saves you both time and effort. The company works by sorting through millions of these sources so users can get quick and accurate results on anyone.
To use Intelius public records search, simply enter the first and last name and residential area of the individual into the search tool on the Intelius homepage.
Next, Intelius searches through its existing records for the subject you entered and displays a list of potential matches. Oftentimes, you will be asked to provide additional information. This isn't anything to worry about, it simply helps to narrow down the search.
Finally, Intelius will warn you about sensitive content (if applicable) before you open the report on your search subject. This is automatic and applies to all searches.
Intelius Features
In this era, it is more crucial than ever to know information about the people around you. This is particularly true when you have suspicions about them.
Luckily, Intelius provides more than just background check services. The platform comes with unique features that you may not find with other background check companies.
Here are some of these features:
Premiere Search Feature
While Intelius has several features, its proprietary data service (also known as Premiere Search), makes it stand out from its competitors.
This tool gathers information from different sources to create a massive database. You can find information like the individual's email address, address history, social media profiles, employment history, and lots more.
With a tool like this, you can rest assured knowing that your search results are both comprehensive and accurate.
Fast Pass Feature
Another Intelius key feature is the Fast Pass Feature. With over 2o billion public records available online, searching for the correct person can take forever.
Why wait in line for long periods when you can get a report almost instantly? With this feature you can easily access unlimited results in a short time without compromising your identity.
Reverse Phone Lookup and Reverse Address Lookup
Are you tired of receiving strange calls from an unknown number? The Reverse Phone feature lets you track the location and owner of unwanted calls.
The Reverse Address Lookup feature comes in handy when you want to know who has lived at a particular address, either currently or in the past.
Pricing And Plans
Intelius offers a variety of different plans at different prices. Some of these plans include Intelius People Search, Intelius People Search Plus, Intelius Background Check, Intelius Reverse Phone Lookup, Intelius Premier, and so on.
To effectively use Intelius background search services, you need to be a registered member of one of its monthly subscription plans.
However, there is a cheap trial period. But, it only lasts for a short amount of time.
Here's a further look at Intelius plans and pricing:
Intelius People Search Plan –

This is the cheapest Intelius plan, costing $1 for a single report. You could learn the searched person's full name, age, phone number, date of birth, relatives, and address history.

Intelius People Search Plus –

This plan goes for $9.95 for a single report. It will search for everything mentioned above, plus the person's email address, social networks, and more.

Intelius Background Check

– This plan costs $39.95 for a single background check report. You'll gain access to marriage and divorce records, lawsuits, criminal records, liens, and bankruptcies.

Intelius Reverse Phone Lookup –

This plan goes for $4.95 for a single report. The report may include the owner's name, phone type, and address, as well as listed and unlisted numbers.

Intelius Premier

– It's safe to say that this is Intelius's best plan. It goes for $19.95 per month and you'll get access to unlimited searches on background checks. This plan is ideal for someone who uses Intelius regularly. 
Please note: Some past users have reported cases of Intelius overcharging for their services. They mentioned that the platform failed to respond to subscription cancellation requests and kept deducting money even after the Intelius account was deleted.
Intelius Interface and Use
According to most consumers, Intelius software is user-friendly and easy to navigate.
Here's a look at the process when you search for someone on Intelius:
Start Your Search
When you start your search and enter the subject's name, you will see a progress bar asking you a few questions to confirm the subject's age range, crime history, or current location. This first step usually takes longer (about 6 minutes) than the following ones. 
Enter Your Payment Information
Intelius will take you to a payment screen once the search is complete. This is where you will select a subscription package that best matches your needs.
Create Your Account
Now that you've entered your payment information, the next thing to do is create an account using your email address. Intelius will ask for a password (a strong password is recommended).
Note: You can only access your report and searches when your email is verified.
After creating an account, your reports and searches will be stored on the Intelius dashboard. That way you don't have to worry about losing any important information you generate with Intelius. You can also download reports as PDFs.
Additionally, you can access and adjust your account settings, reach out to customer support, or start a new search right from the menu bar.
Intelius Customer Support 
Intelius has an excellent customer support team that's responsive, friendly, and knowledgeable.
If you have any queries or issues, you can reach out to the support team directly by phone or email. On the right-hand corner of the website, you will find a customer support phone number. Additionally,  the customer service email address is located at the bottom of the site. Customer support hours are limited to work days only.
Unfortunately, the Intelius website has no page dedicated to live chat. This is a limitation that some of their customers wish they would add.
How to Set Up an Intelius Account
Ready to set up your Intelius account? This section will help you do just that.
Step 1:

Go to

www.intelius.com

and click on "Name".

Step 2:

Enter the first and last name, city, and state of the person you're looking up. Then click on 'Search'.

Step 3:

Intelius will narrow down your search and display the available options. Once you click on the appropriate name, you will be prompted to create an account with the platform.

Step 4:

To create an account, simply provide your name and email address.

Step 5:

Verify your email address, choose a plan, and pay. Then, you will be able to complete your search.
How to Set Up an Intelius Background Report Subscription
To set up a background report subscription, simply go to www.intelius.com and click the "Skip the Line Now" button.
This will take you to the check-out page, where you will be asked to do three things:
Select a package

Enter your personal account information

Enter your payment information.
When you complete these actions, select, "Secure Checkout" to complete your subscription purchase. Now you will have access to unlimited background reports.
Note: The process above is only for background report subscriptions. There are other options available like a one-time reverse address lookup or reverse phone lookup.  
Pros
Delivers accurate, comprehensive reports within minutes.

Provides a phone number and email address for direct customer support.

Affordable subscription service compared to other background check companies.

Features an attractive website layout that is easy to navigate.
Cons
No direct pricing information on the website.

Subscription cancellation issues.

Not considered a Consumer Reporting Agency under the Fair Housing Reporting Act (FHRA).
Intelius FAQs
What is Intelius?
Intelius is a public data company and people search platform that provides up-to-date background reports on a particular individual. These reports may include the person's age, date of birth, criminal or arrest records, divorce or marriage history, location history, and so on.
Intelius also offers other services like a reverse phone lookup and address lookup. With Intelius, users can find a variety of information on their interested person all while remaining anonymous.
Where does Intelius get its criminal records from?
Intelius does not work alone. It compiles its information from multiple public records and public data sources on local, state, and federal levels. This is how the platform is able to search for and find legit information on various people.
Is Intelius free?
Intelius is not free. Like other background check services providing unlimited reports, Intelius charges a fee for its service. Luckily, Intelius offers affordable subscription plans to access its public records search engine.
Is Intelius legit?
Intelius is not only a legitimate company, but it's a leading provider of background checks. The service allows you to access unlimited reports that are both in-depth and accurate. Even though Intelius is not accredited by the Fair Credit Reporting Act (FHRA), it's still legit.
How do I cancel my Intelius subscription plan?
To cancel your Intelius subscription plan, simply log into your Intelius account and select the cancellation option. You can also call (888) 245-1655 to cancel.
Intelius Review: Key Takeaways
Looking up someone has never been easier than with Intelius. You can vet a person you just matched with on a dating site or find out more about a new neighbor. Whatever the case, Intelius is here to perform a legitimate background search on your target subject.
No matter the type of information you're looking for, Intelius will provide comprehensive, accurate, and fast results. Plus, it is easy to use: just enter the name, city, and location of the individual and you will get your report ASAP.
Intelius also offers affordable subscription plans and an unbeatable free trial period. However, many customers have complained about Intelius's inability to cancel their subscriptions.
Overall, Intelius remains one of the best and most reputable background check companies on the market.